Use of Rifaximin in IBS patients
(Update: ) - Digestive System Diseases
Irritable Bowel Syndrome is a non-complicated and non-dangerous disease. In the folk language, the term "does not kill, but makes people crawl" is frequently used.
What is IBS?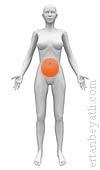 Irritable bowel syndrome (IBS) in crisis and attack stomach pain, contraction and diarrhea It shows itself as. When IBS is diagnosed, it is essential that there is no other disease that may cause complaints and should be investigated and examined.
Causes of Irritable Bowel Syndrome
In short No reason 🙁
İBS ideopathic It is a disease, so its exact cause has not been determined yet.
Excessive and constant sadness, stress and anxiety states increase the symptoms of the disease.
IBS world population %20It is the most common functional bowel disease affecting the disease.
Women It is two times more common than men.
Usually adulthood It occurs at the beginning or in the middle of the period.
Symptoms of IBS
Pain. intermittent and intermittent, cramping and pain in the abdomen
Swelling. Temporary relief from abdominal distension, burping or bowel activity, usually on the left side of the abdomen
Diarrhea / Constipation. feeling that the intestines are not fully emptied, mucus discharge, convulsions and sometimes diarrhea
Other. Sometimes, patients have symptoms such as headache, back pain or fatigue that are not related to the abdomen and digestive tract.
Symptoms are typically intermittent, intermittent and usually forever It progresses in a way that is recurrent but sometimes changes in frequency and severity.
Diagnosis and treatment
The disease is usually diagnosed by symptoms or by detailed physical abdominal examination. Other screening tests are essential in middle-aged and elderly patients, or in cases of rectal bleeding, weight loss, infection, or family history of bowel cancer or inflammatory bowel disease (IBD), such as endoscopy, colonoscopyabdominal ultrasound, occult blood in stool screening, screening tests such as barium x-ray.
Treatment Principles (ibs therapy)
Patient-physician relationships are very important in IBS treatment. Providing patients with sufficient and useful information about the disease will help make the treatment period easier and more effective. It should be informed that IBS is a functional condition and can last for a lifetime, but it should be emphasized that it is dangerous and does not cause cancer.
Diet
In some cases, it is also controlled through dietary modification and the use of relaxation techniques. The patient should try different methods to find the approach that suits him / her best. For example, if the main problem is constipatedhttps://www.ertanbeyatli.com/kabizlik-nasil-tedavi-edilir/A high fiber diet or the use of mass-enhancing substances such as bran and metal cellulose may help. This diet can normalize the transit time of the intestine by reducing the pressure in the intestine.
In cases of diarrhea, short-term anti-diarrhea drugs can be given (eg Lomotil and Lopermid). Smooth muscle relaxant (antispasmodic) drugs can be used to relieve abdominal pain and contractions in the digestive system. For all complaints, it is very important to drink enough water daily and to exercise (eg templo walking). His methods such as hypnosis, cognitive-behavioral therapy, and psychological counseling have proven effective in some situations.
Medicines
Muscle relaxant drugs (antispasmodics) taken 30-60 minutes before meals are especially useful in patients who experience abdominal pain after meals. Some drugs used as antispasmotics are:
Direct Straight Muscle Relaxing drugs: Mebeverine (Duspatalin, Duspaverin) is used to reduce pain.
Trimebutin maleate (Debridat, Tribudat, Gismotal) used for diarrhea and constipated complaints
Calcium Channel Blockers: Alverine citrate (Meteospazmyl), Pinaverium bromide (Dicetel)
Hyoscyamine: (buskopan, tranko-buskas, spazmotech, molit)
Majority of IBS patients have abdominal bloating and gas complaints. Recent clinical studies suggest that there may be a change in the gastrointestinal flora in IBS patients.
In particular, the findings have shown bacterial overgrowth in the small intestine. Therefore, several clinical studies have been conducted to show that antibiotic-based therapies for IBS may have benefits. Rifaximin It is an antibiotic that does not show clinically significant bacterial resistance and cannot be absorbed from the intestines. Some studies have seen significant improvement in IBS symptoms after treatment with Rifaximin.
A clinical study conducted by Mohammed Saadi and Richard W. McCallum in the USA on 162 IBS patients reviewed current data showing the relationship between Rifaximin use and Small Intestine Bacterial Overgrowth (IBBA / SIBO) and IBS, and all patients had positive responses.
Rifaximin (Rifaximin)
It is an antibiotic with less absorption from the intestines.
Available in a wide variety of names in pharmacies, for example COLIDUR, HEPAZEC, NORMIX, REFIDEX, Xifaxan, Rifagut etc.
Where is it used?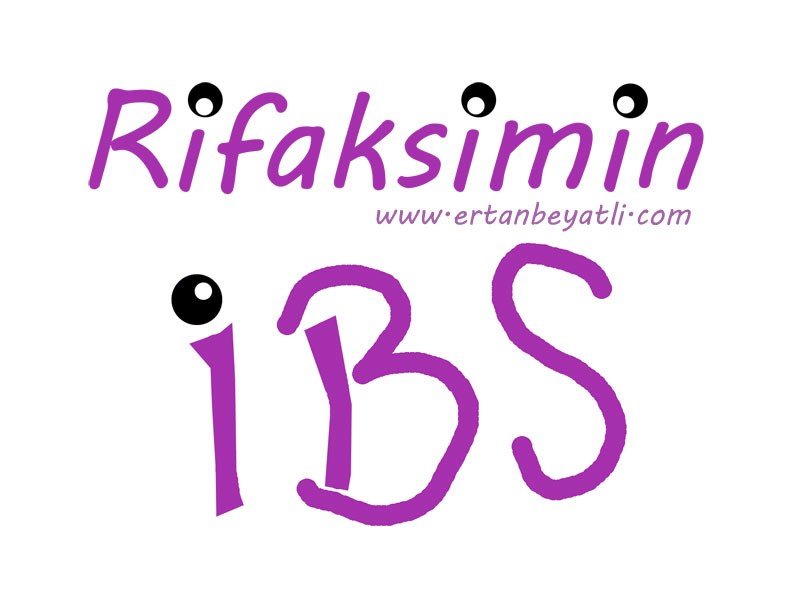 Rifaximin is used in the treatment of diseases of the digestive system. For example:
Passenger (traveler) diarrhea
Irritable bowel syndrome (IBS-D)
Hepatic Encephalopathy
Intestinal Overgrowth (SIBO)
Colorectal Surgery Prophylaxis
Of the column Diverticular disease
DO NOT FORGET !!!
Antibiotics such as Rifaximin for colds, flu or other viral infections useless. Taking antibiotics when not needed increases your risk of getting an infection later on that is resistant to antibiotic therapy (see: Antibiotic Resistance)
How to use?
Traveler's diarrhea It is taken three times a day for 3 days in treatment. Hepatic encephalopathy When used to prevent attacks, it is taken twice a day. Rifaximin irritable bowel syndrome treatment is taken three times a day for 14 days.
Rifaximin Side Effects
nausea, stomach pain, dizziness, extreme tiredness, headache, muscle tightening, joint pain
Some side effects can be serious. Call your doctor right away if you experience any of the following symptoms:
bloody diarrhea, hives, rash, itching, difficulty breathing or swallowing, swelling of the face, throat, tongue, lips, eyes, hands, feet, ankles or lower legs, hoarseness
Irritable bowel syndrome herbal treatment
Give weight to foods high in fiber. Foods containing fiber: whole grains, fruit, vegetables and beans. Identify and avoid foods that increase your symptoms, for example, alcohol, chocolate, coffee, carbonated and caffeinated drinks, caffeine-containing drugs, dairy products, sugar-free sweeteners such as sorbitol or mannitol. Chewing gum causes swallowing air, which can cause bloating. It is very important to get enough water daily.