Excessive examinations cause an eye out
(Update: ) - general subjects
Economic Cooperation and Development (OECD) has established the "European Union Health Statistics and Turkey," according to the report, Turkey's magnetic resonance imaging (MRI) application frequency of the first computerized imaging (CT) was also reported to be the second from France.
Regarding the reasons for this, whether it is necessary to reduce the number of shots and what the duties of the radiologists in this regard, the President of the Turkish Radiology Association Prof. Dr. Tamer Kaya, "a really surprisingly OECD report shows clearly that Turkey's per well. In the last five years, our country is in the first place.
I think that this result was caused by the expectations of our people and the process was shaped by this. Because although our health policies are planned to be built on a safe and truly scientific point of view and to provide a complete health service to the public, our people are extremely pleased to be able to direct this. " said.
Stating that the citizens are pleased to feel that they have an excellent command of the subject and they try to manipulate the physicians, they feel that nothing is done when imaging examination is not performed for them. Dr. Kaya said, "When there was full assurance on medication, the medicine cabinets in everyone's homes were crammed. Since this is seen as a right of them, our citizens demand this service. " He spoke in the form.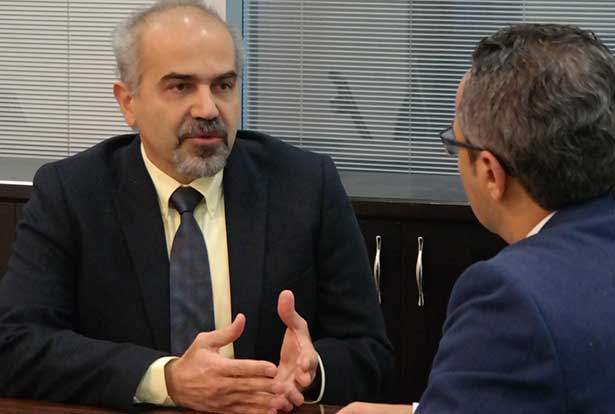 "The doctor cannot fight this"
"What is the best viewing?" Stating that the question was asked constantly and ultimately the answer to this question came to MRI, Kaya said, "Because MRI has no harm or side effects. There is a feeling that it is wrong to leave the hospital without having an MRI. The only way to leave the citizen as satisfied is to provide that service. The doctor cannot fight this. In other words, even if it is not necessary, even if the physician does not want it, this point is reached by the force of the citizen. I think the problem stems from here. " said.
More examinations, few physicians
Prof. Dr. Kaya said, "For example in France; Per capita physician rate or other rates are within natural limits. In our country, the rate of physicians per person is very low. The rate of nurses and hospital beds are low. In this case, the fact that MRI is in the first place is due to the fact that the service that will satisfy the patient is designed in this way. " He spoke in the form.
"The low price policy is used for the satisfaction of the citizen"
Asked whether the health system implemented by the Ministry of Health and the Social Security Institution (SGK) created this result, Prof. Dr. Tamer Kaya said, "Actually, it inevitably reaches this point. SSI and the Ministry of Health do not want to be involved in an application that will prevent the satisfaction of the citizen. SSI looks more at its financial portfolio, and the Ministry looks at satisfaction. " said. Emphasizing that the unit inspection fees do not increase in SSI, the total amount he has paid since 2006 is the same, and the number of inspections has increased exponentially every year, Kaya said, "This low price policy is inevitably applied in order not to break the satisfaction of the citizen." used the expressions.
An MRI provides 10-15 minutes of examination satisfaction
Stating that the issue of informing the citizen correctly was skipped, Prof. Dr. Kaya said, "I think we have a duty as an association. We should make them feel that performing these examinations when they are not needed costs them. So we only need to teach what advantages it has if it is done when necessary. We need to teach that not everything should be edited on MRI.
We especially need to teach that clinicians should spend more time on examination. Because it is an easy solution for clinicians. So when they ask the patient for an MRI without spending more than three to five minutes, they make the patient happy, as if they had examined it for 10-15 minutes. Here, all fiction is done through radiology. " said.
"MRI shows us a lot of extra things"
Regarding whether there are personal statistics or not, "For example; In a study on appendicitis, it was reported that the rate of negative appendectomies was very high. Is there such a study here as well? Let's say you want an MRI for a patient who comes with a headache, do the results reach negatively high rates? " Kaya said, "There is a risk of unnecessary MRI; MRI is a very sensitive method. When we look closely at our skin with a magnifying glass, a lot of bruises or moles, rashes, acne, etc. you see a lot of things. But they are not visible from afar. "MRI shows us a lot of extra things, especially in the musculoskeletal system and in many body regions." said.
"It can lead to a lot of unnecessary surgery or procedures"
"Although these do not cause any clinical discomfort, they can lead to extra unnecessary research. This not only brings a lot of financial burden, but it can lead to many unnecessary surgeries or procedures. " said Prof. Dr. Kaya said that this is not a problem specific to us only, and in America, especially in the musculoskeletal system MRIs, definitely a tendon rupture, a muscle, etc. Stating that he can get a signal, "If the physician wishes, he can say that we need to operate it, and no one can say no, it is not necessary. But whether this is really what brought the patient to the hospital is a mystery.
In other words, a lot of unnecessary treatments are opened in unnecessary MRIs. " He spoke in the form.
Prof. dr. Kaya added that such risks are inevitable in cases where the services are set up only on MRI in cases where the patient is not clinically examined very well.
"It should be done when necessary, but not everything should be built on it"
On the rate of unnecessary surgeries performed by orthopedists according to the results of MRI, Prof. Dr. Tamer Kaya said, "It would not be correct to give such a percentage, but these practices actually lead to the shift of medical applications to another area. Orthopedists should not make this setup only on MRI before surgery. " He spoke in the form.
Expressing that there is a study about this that has been done recently and has even been featured in the media, Kaya said, "A researcher in Florida has clearly expressed this problem in the MRIs performed. So this is not unique to us either. For this reason, it is much more important to reveal the real complaint and the real disease with a good examination. " said.
Prof. Dr. Kaya added that MRI should be done when necessary and the treatment should be tailored accordingly, but not everything should be done on it.
Source: medimagazin